There are just 2 days left to take part in this year's Big Butterfly Count!
The big butterfly count is a nationwide survey aimed at helping to assess the health of our environment.
Don't miss your chance to get involved by joining today's Big Lunchtime Count! Get a team together to count as many butterflies as you can in 15 minutes between 12-2pm. And remember to log your sightings before the end of August.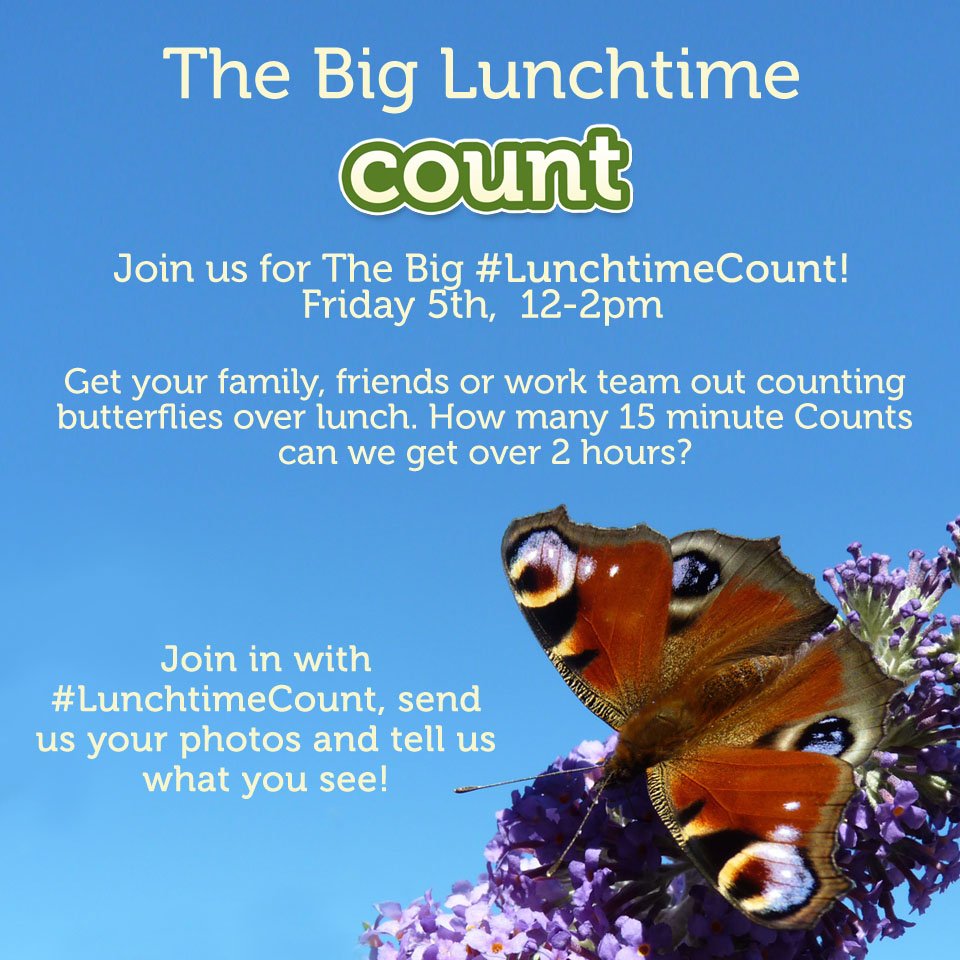 Find out more about the Big Butterfly Count HERE >>>